According to the preliminary data of the domestic stock exchange in 1398 ,the SAIPA Passenger car production increased by 14% compared to the previous year.
Statistics showed that SAIPA manufactured 358,699 passenger cars in year 1398 (March 2019– March 2020).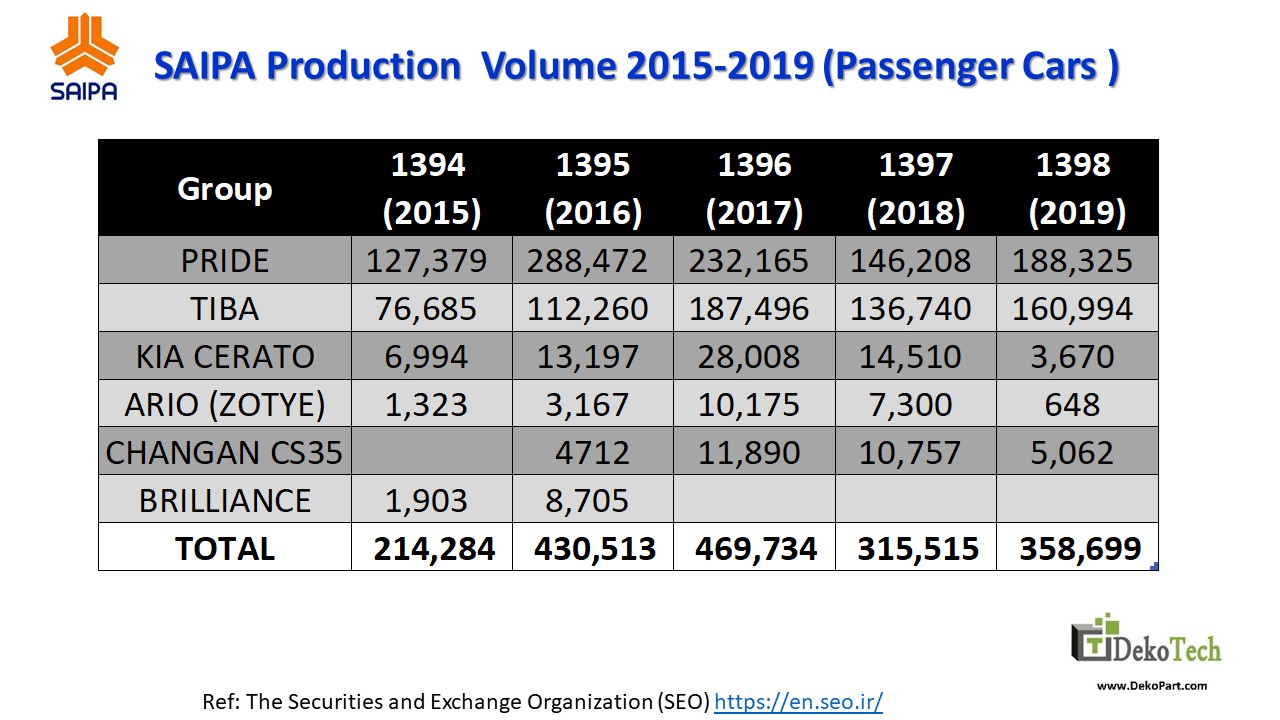 In this period, SAIPA produced 188,325 PRIDE, 160,994 TIBA, 3,670 KIA CERATO, 648 ARIO (ZOTYE), 5,062 CHANGAN CS35.
SAIPA produced these models in SAIPA Tehran, SAIPA-CITROEN (Kashan City) & BONRO (Saveh City).
Previously, the Industries Ministry regularly published statistics about car production. However, following consecutive declines, the ministry stopped releasing such data.
The current data are extracted from financial statements submitted by automakers to the domestic stock exchange.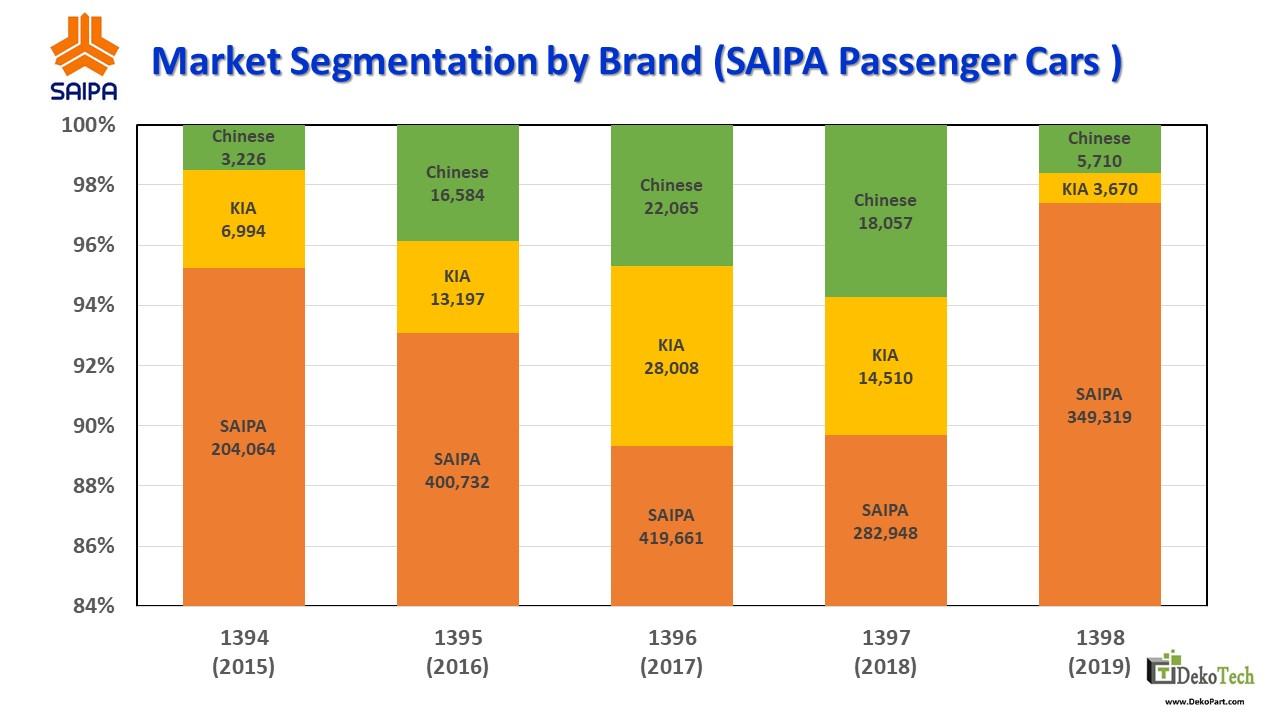 Buckling under the burden of US sanctions, Iran's auto production has been decreasing since June 2018.
But it seems on 1398 (2019) SAIPA increased their Production Volume of Passenger Cars about 14% more than 1397 (2018).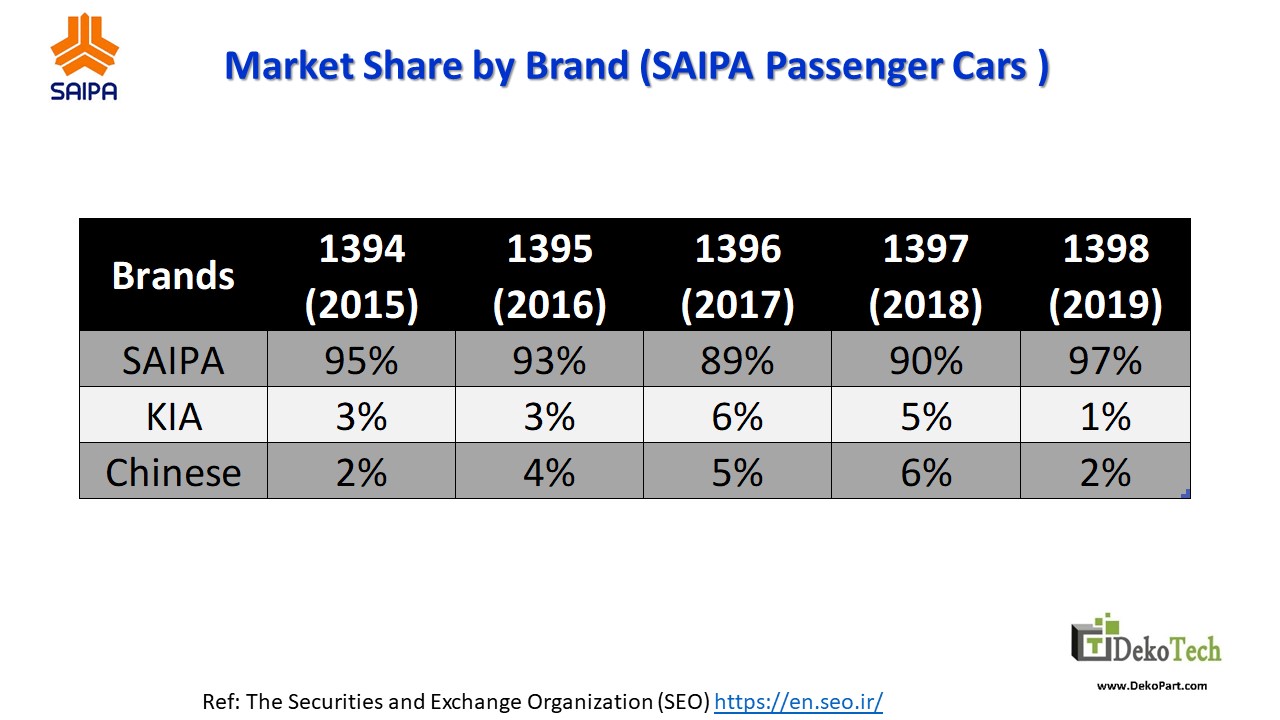 We are doing data preparation of IKCO, Pars Khodro & others.